Wasp Control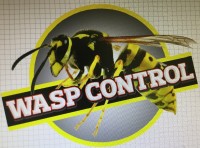 Are you experiencing a wasp infestation in or near your home or business, Traditional Mole Control is trained in the most effective wasp control and removal methods in the industry.
Wasps and Hornets are the most dangerous species of stinging insects due to their painful stings which in rare cases can be fatal.
The most effective way to get rid of wasps or hornets is to treat the nest and nesting wasps.
To reduce the risk of stings to you and your family arrange for a professional Wasp nest treatment.
This effective solution will eliminate the wasps and keep you safe from the threat of stings.
For a no-obligation quotation or site visit please don't hesitate to call 07922 311 999 or email info@traditionalmolecontrol.co.uk